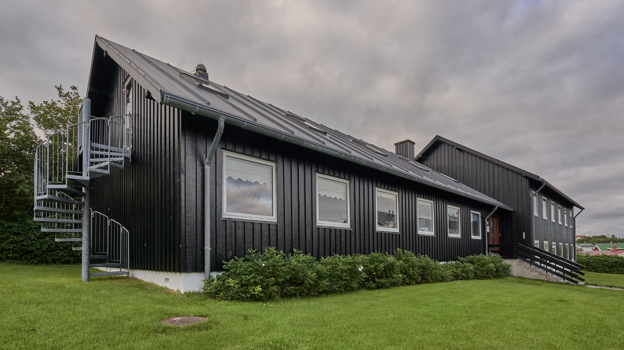 Faculty of Faroese Language and Literature
In Faroese: Føroyamálsdeildin a.k.a. FMD
About the Department
At the Faculty of Faroese Language and Literature we research the language and literature of the Faroes and lecture in these fields. We are the only institution in the world entrusted with these tasks. The Faculty therefore strives to advance research of an international standard and offer excellence in BA and MA level degree programmes. In addition to Faroese language and literature, the programmes introduce students to the literature and languages of the other Nordic countries.
Our degree programmes are grounded in research into Faroese language and literature. Our Faculty applies the same scientific research perspectives and methods used globally in scholarly literature and language research.
As mother tongue studies the degrees in Faroese are unique. They offer students a scholarly understanding of the scientific methods, theories and historical background relevant to what they already master, and perhaps think they know almost everything about, namely spoken and written Faroese, Faroese literature and culture.
The main emphasis of the programmes is on the evolution of Faroese language and literature from their earliest stages to the present day, including their broad interplay with Faroese history and culture.  An international comparative perspective is afforded through the exploration of the relationships between Faroese language and literature and, in particular, the other Nordic languages and literatures.
Studying at the Faculty is considered full-time work. Teaching and learning approaches take various forms: lectures, student presentations, written exercises and projects, discussions in groups and in class, seminars, and supervision.
In addition to the BA and MA degrees in Faroese, theFaculty also offers major and minor subjects. Subject to special regulations, candidates may also study for a Ph.D. in linguistics or literature at the Department.
---
To the right you'll find links to the Bachelor's programme and the Master's programme at the Department of Faroese Language and Literature. Note that the information on these pages is not translated into English--other than the programme titles.