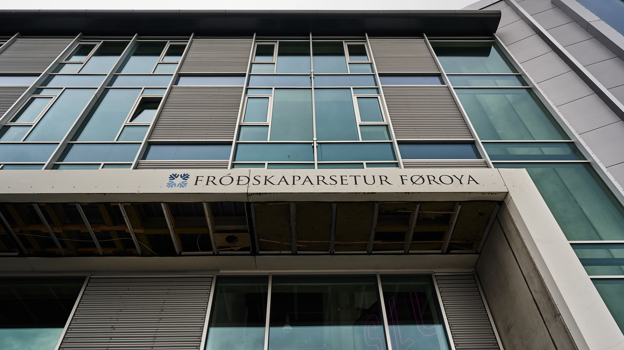 Faculty of Health Sciences
In Faroese: Deilin fyri Heilsu- og Sjúkrarøktarvísindi
About the Faculty of Health Sciences
At the Faculty of Health Sciences the main goal is to train nurses and to arrange training for nurses and nursing staff.
Education in nursing has existed in the Faroe Islands since 1910. In the beginning, the nursing education had no fixed framework. If it was possible, the students were on internships in different locations and the training ended with an exam.
The Faroese School of Nursing was founded on February 1st 1960. The programme came into force with the "Decree of 30.1.1957 on nursing education." Administratively, the school was part of the central hospital in the Faroe Islands.
In February 2000, the school moved from the Health Ministry to the Ministry for Cultural Affairs. The school then functioned as an independent institution under the Ministry of Culture up until 2008.
August 1, 2008 the the Faroese School of Nursing, Faroese School of Education and the University of the Faroe Islands (Faculty of Faroese Language and Literature, Faculty of Science and Technology and Faculty of History and Social Sciences) merged into the enlarged and restructured University of the Faroe Islands as we know it today.
---
To the right you'll find links to the bachelor's and master's programmes at the Faculty of Health Sciences. Note that the information on these pages is not translated into English--other than the programme titles.