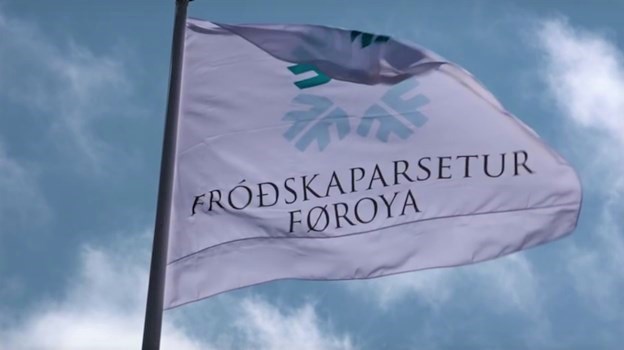 Rector for the University of the Faroe Islands, based in Tórshavn

Are you able to lead research and higher education at an international level? Can you be responsible for 160 staff across five faculties and a central administration, over 1000 students, and more than 25 academic degrees? Do you have the strong academic basis, as well as the leadership and management capacities?

The University of the Faroe Islands is seeking a new University Rector with extensive leadership and management experience, and in-depth knowledge of both academic research and higher education. The position is fixed term: five years, with a possible extension for a further three years.
The University is currently at a very exciting stage in its development as it nears the completion of its Strategic Plan, 2020-2024. It is currently going through a process of review by an international team which will offer recommendations for the next stage of development. Progress is being made towards the development of a new, consolidate campus in central Tórshavn, overlooking the harbour and island of Nólsoy.
With direction from the University's Board, the successful applicant will lead and manage all of the University's operations and development, including the formulation of the next strategic plan. The new Rector will have responsibility to ensure the institution fulfils its legal obligations, by maintaining and further developing research and higher education at international standards, to serve the current and emerging needs of the Faroe Islands and wider region. The Rector will more generally be tasked with strengthening the University's position as a leading knowledge centre in the broader North Atlantic.


QUALIFICATIONS
In appointing to the position, the Board will consider applicants with the following qualifications, skills, knowledge and experience:
Extensive leadership and management experience and a thorough knowledge of academic research and education from a relevant context or contexts.


Excellent strategic vision and strong strategic leadership capacity, together with an ability to reach set goals, and to continually evaluate.


You are highly articulate and more generally have excellent communication skills. Ideally, you are proficient in Faroese, English as well as a Scandinavian language.


An appropriate cultural and democratic mindset, a good understanding of politics, society and public administration, and an ability to deal constructively with external stakeholders (including national and local government, and the private sector) in support of the development of the University.


Exceptional trustworthiness, integrity and loyalty.


A very strong academic background and extensive university teaching and research experience.


A strong commitment to academic freedom and professional ethics.


An ability to cooperate productively with other research institutions and the private sector, both domestically and internationally, and to leverage this to generate additional funding.


An ability readily to resolve problems, embrace challenges and make and implement decisions, even when difficult.


Someone who sees diversity as strength and can network and cultivate complex collaborations over a sustained period.
EMPLOYMENT CONDITIONS
The position is salaried at level 39 according to the agreement between the relevant trade union (Tænastumannafelag Landsins) and the Faroese Ministry of Finance. The position does not receive "civil servant" benefits. Retirement pay is 15%. There is also a non-pensionable bonus payment for taking a fixed-term position.
APPLICATION AND DEADLINE
The application deadline is on October 7th, 2022 at 12 pm (UTC+1). The start date is January 1st, 2023 or as soon as possible, and the position is limited to 5 years (until December 31st, 2027) with the possibility of a further three year extension.
To discuss the position, please contact Ólavur Ellefsen, Chair of the Board of the University of the Faroe Islands: +298 556600, or olavurellefsen@setur.fo.
More information regarding the position, and a recruitment pack, including job description, person specification, strategic plan and other relevant documents can be requested from umsokn@setur.fo.
Application with academic diploma(s) together with other pertinent documentation should be sent to umsokn@setur.fo. Inquiries and applications will be processed confidentially.

_____________________________________________________________________________________

The University of the Faroe Islands is a university and research facility. The University of the Faroe Islands furthers education and research on an international level and aims for socially sustainable development and innovation.
The University of the Faroe Islands is a visible and effective participant, laying a research foundation under cultural, social, and business enterprises.
The University of the Faroe Islands joins other Magna Carta Universities in protecting research freedom for the individual academic scholars, and encourages a culture of cooperation, curiosity, and independent search for new knowledge and information.
The University is committed to fostering a good, healthy, and inclusive work environment, that values diversity where everyone is guaranteed equal rights, equal respect, and equal opportunities.