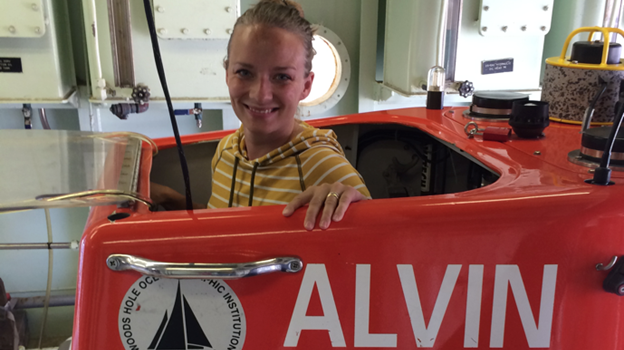 Toke Meier Carlsen
15/01/2020
Setrið
Náttúruvísindadeildin
Anni Djurhuus publishes paper in Nature Communications
The technique used for this study is termed environmental DNA, and the study shows how the biodiversity of a whole ecosystem fluctuates with time and potential interactions that might occur between them
Anni Djurhuus is the first author of the paper, "Environmental DNA reveals seasonal shifts and potential interactions in a marine community", which was published in Nature Communications on January 14.
Anni Djurhuus has been an assistant professor at the University of the Faroe Islands since 2019. She has a bachelor's degree in biology from the University of the Faroe Islands and did a PhD in marine biology at the University of Oxford from 2011 to 2015. From 2015 to 2019, Anni was a postdoctoral research scholar at College of Marine Science, University of South Florida. During her postdoctoral research, she worked on developing methods for assessing biodiversity in the marine environment.
In the paper, Anni and her coauthors show for the first time the seasonal fluctuations of microorganisms, phytoplankton (marine plants), and animals simultaneously. This study shows how the biodiversity of a whole ecosystem fluctuates with time and potential interactions that might occur between them.
The technique used for this study is termed environmental DNA, which spans all free DNA, skin cells, fecal material and any other material with DNA in the environment. Using this technique, they essentially look at the genetic variation of the collected DNA and classify that into organisms. This new type of analysis will help ecologists identify and monitor ecosystem change with time and help asses the effects of climate and seasonal change on any particular ecosystem.
The paper is open access and can be read and downloaded for free here.