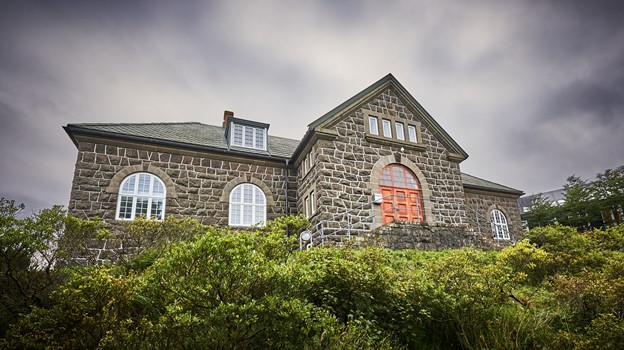 Job announcement: Rector for the University of the Faroe Islands
The University of the Faroe Islands is seeking a new University Rector with extensive leadership and management experience, and in-depth knowledge of both academic research and higher education. The position is fixed term: five years, with a possible extension for a further three years
The University is currently at a very exciting stage in its development as it nears the completion of its Strategic Plan, 2020-2024. It is currently going through a process of review by an international team which will offer recommendations for the next stage of development. Progress is being made towards the development of a new, consolidate campus in central Tórshavn, overlooking the harbour and island of Nólsoy.
With direction from the University's Board, the successful applicant will lead and manage all of the University's operations and development, including the formulation of the next strategic plan. The new Rector will have responsibility to ensure the institution fulfils its legal obligations, by maintaining and further developing research and higher education at international standards, to serve the current and emerging needs of the Faroe Islands and wider region. The Rector will more generally be tasked with strengthening the University's position as a leading knowledge centre in the broader North Atlantic.
Read the full job announcement here.
The University of the Faroe Islands is a university and research facility. The University of the Faroe Islands furthers education and research on an international level and aims for socially sustainable development and innovation.
The University of the Faroe Islands is a visible and effective participant, laying a research foundation under cultural, social, and business enterprises.
The University of the Faroe Islands joins other Magna Carta Universities in protecting research freedom for the individual academic scholars, and encourages a culture of cooperation, curiosity, and independent search for new knowledge and information.
The University is committed to fostering a good, healthy, and inclusive work environment, that values diversity where everyone is guaranteed equal rights, equal respect, and equal opportunities.