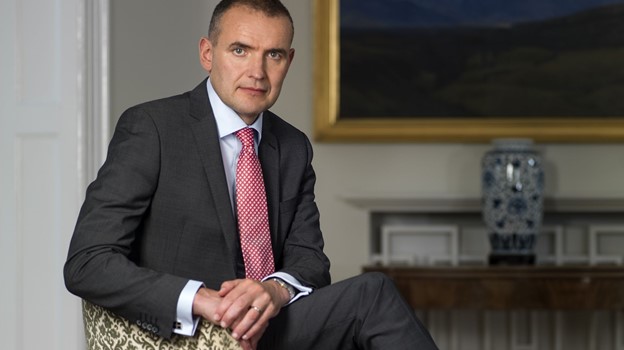 President Guðni Thorlacius Jóhannesson has been in office since 2016
(Foto: forseti.is)
Brynhild Thomsen
27/04/2022
Setrið
The President of Iceland lectures on nationalism in turbulent times
Tuesday May 10 the President of Iceland, Guðni Thorlacius Jóhannesson, lectures on "Nationalism in Turbulent Times. Lessons for Small Nations in the North Atlantic"
The University of the Faroe Icelands welcomes the President of Iceland, who will lecture on nationalism in turbulent times on May 10 in Kongshøll at Vestara bryggja in Tórshavn.
The lecture will be in English and is open for the public. 
Before taking office as President, Guðni Thorlacius Jóhannesson was Professor of history at the University of Iceland. He has taught at the University of Iceland, Reykjavik University, Bifröst University and the University of London.
For a few years he also worked part-time for the Icelandic State Broadcasting Company as a reporter.
Guðni has written numerous books on modern Icelandic history, including works about the Cod Wars, the Icelandic presidency, the late Prime Minister Gunnar Thoroddsen, a book about spying in Iceland, a book about former President Kristján Eldjárn, and a book about the 2008 banking collapse. He has also written dozens of scholarly articles and newspaper articles. He has received a variety of recognitions for his works.
The President´s lecture is at 17:00 sharp and the doors will be closed after that.
After the lecture the President will take questions and coffee will be served.
Please register here.