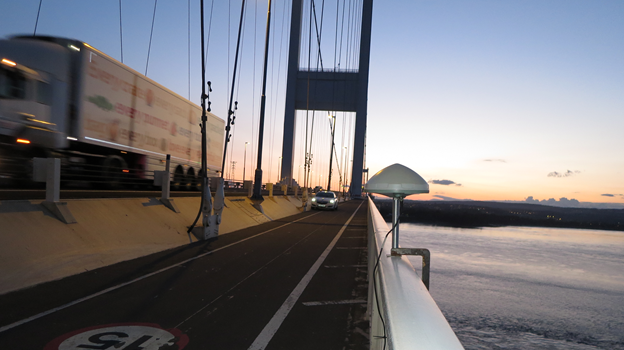 Toke Meier Carlsen
16/01/2020
Setrið
Náttúruvísindadeildin
New book about Geodetic Time Series Analysis
Gethin Wyn Roberts PhD, who is an associate professor in geospatial engineering at the University of the Faroe Islands, is the lead-author of one of the chapters of the book
A new book explaining the latest methods in processing and analyzing geodetic time series data from various space missions (i.e. GPS, GNSS, GRACE) and other technologies (i.e. tide gauges) has been published by Springer. The book is entitled "Geodetic Time Series Analysis in Earth Sciences" and presents recent advances in technologies, mathematical models and computational software used by those working with geodetic data.
Gethin Wyn Roberts has been researching into the use of GPS and GNSS for measuring the displacements of long span bridges since 1995. GNSS receivers act simultaneously as dynamic deformation sensors, capable of measuring the 3D displacements of structures at accuracies of a few millimetres. The use of high rate GNSS data to generate time displacement series provides improvements in accuracy through both processing techniques and the use of multi GNSS. Data analysis results in position and frequency information that may be used in conjunction with appropriate models, and correlation to other sensor data to assess structural characteristics giving engineers extensive information for the assessment of structures.
The book chapter that Gethin and his co-authors have written brings together 24 years of work, presenting case studies of extensive bridge campaigns. In the chapter, filter techniques to isolate noise effects, and especially the treatment of multipath errors is presented, and the use of other sensors such as accelerometers, pseudolites, locatalites and total stations used to augment and verify the GNSS data is explained. Future developments in the technology of both data generation and application are discussed in the context of needs for real time alarms and assessment of engineering structures.
More information about the book chapter can be found here