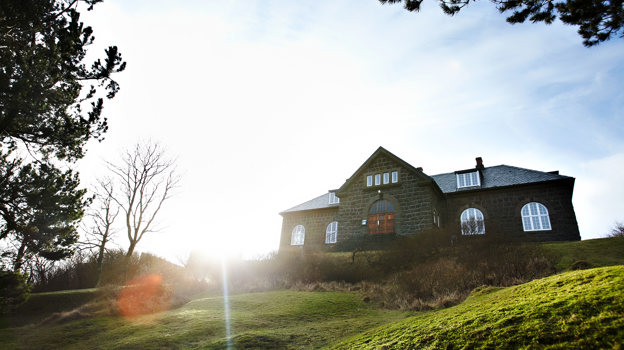 About the University of the Faroe Islands
In Faroese: Fróðskaparsetur Føroya


The University of the Faroe Islands, as it is currently constituted, was formed in 2008, when the Faroese School of Education and the Faroese School of Nursing were merged into the University of the Faroe Islands – Fróðskaparsetur Føroya.
The institution is the primary higher education and research institution in the Faroe Islands, the nation's only university and its foremost knowledge centre. It undertakes research and research-based teaching, providing for synergy between research and teaching, to serve the evolving needs and priorities of the Faroes and their wider region.
The University, which plays a vital role in Faroese society, currently has some 100 academic staff (full-time equivalents), some 60 staff in support and service positions, and around 1,000 students.
The University is comprised of a central administration and five faculties: the Faculty of Faroese Language and Literature, the Faculty of Education, the Faculty of History and Social Sciences, the Faculty of Science and Technology and the Faculty of Health Sciences.
The University's Strategic Plan 2020-2024 provides a fresh statement of the University´s mission, together with a vision of a well-integrated, modern, professional university, working in partnership and in collaboration, to serve the evolving needs of the Faroe Islands and the wider region.
The University is publicly funded, meaning that it is allocated an annual appropriation on the Faroese national budget. In 2021, the University was granted over 121 million DKR in this way, and in 2022 will have a total budget of around 140 million DKR.