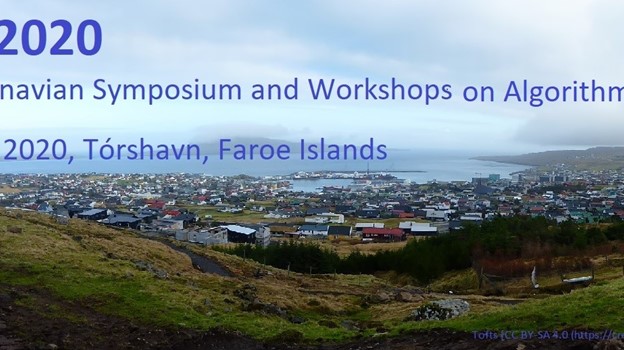 20/02/2020
Náttúruvísindadeildin
International leading conference in computer science
From June 22 to June 24, the University of the Faroe Islands will host the 17th Scandinavian Symposium and Workshops on Algorithm Theory (SWAT2020).
This conference will attract computer scientists from all over the world to Tórshavn, where they will present and discuss the newest research in design and analysis of algorithms and data structures.
The Scandinavian Symposium and Workshops on Algorithm Theory (SWAT) is an biannual conference, held on even numbered years, whose goal it is to provide a forum for scientists to meet, present their work, interact, and establish collaborations, in order to promote research in the field of Algorithm Theory.
The first SWAT took place in 1988 in Halmstad, Sweden, and the conference has been held in a number of major locations in Northern Europe, such as Copenhagen, Stockholm, Helsinki, Riga and Bergen.
The conference is considered to be one of the flagship European conferences in algorithm theory. Until 2016, the conference proceedings were published in Springer's Lecture Notes in Computer Science, and today the proceedings are published by Dagstuhl through their Leibniz International Proceedings in Informatics.
The keynote speakers are always among the absolute top-researchers in the field. Examples of previous keynote speakers are Charles E. Leiserson, Christos H. Papa and Mikkel Thorup.
The keynote speakers at this year's conference are Fedor Fomin and Jukka Suomela.
More information about the conference can be found here.